Li Liger Cub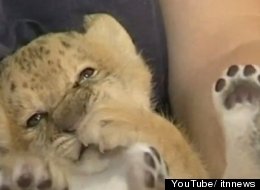 Kiara, the world's first liliger, was born in a Russian zoo in August.
Kiara is a curious cat: Her father is an African lion and her mother is a liger — a cross between a lion and a tiger.
Thought to be the world's first known "liliger," Kiara was born last month in the Novosibirsk Zoo in Russia, ABC News reports. 
To makethingseven