National Zoo Celebrates Lion Cubs' First Birthday With "Bloodcicles"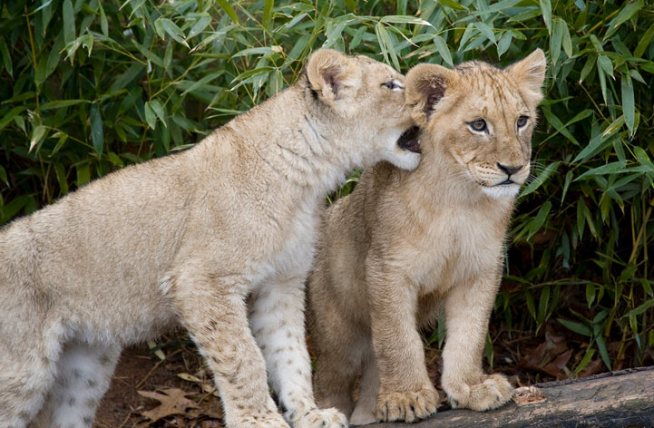 Smithsonian's National Zoo
The seven cubs are the result of the zoo's "build a pride" program, which began when male Luke, and sisters Naba and Shera arrived in October 2006.
The National Zoo is preparing for a very special first birthday party for its seven lion cubs.
And, surprisingly, it turns out there is something not cute associated with the lion cubs: On Wednesday morning, animal keepers will present the cubs with wrapped presents containing individual "bloodcicles," frozen treats made of blood and bones.
Mmm!
The cubs were born in two litters, four on Aug. 31, 2010 to lion mom Shera, and three more on Sept. 22, 2010 to Shera's sister, Nababiep. All seven cubs have the same father, Luke.
Their births came after years of careful research by specialists at the zoo, and the loss of a single cub to Nababiep earlier in 2010.
The seven cubs are named John, Fahari, Zuri, Lelie, Baruti, Aslan and Lusaka.
Zoo keepers will be on hand on Wednesday to answer visitors' questions about the cubs at 10:30 a.m.
http://www.nbcwashington.com/news/local/National-Zoo-Celebrates-Lion-Cubs-First-Birthday-With-Bloodcicles-129292283.html