Tigers don't have a reputation for being very accommodating, but a new study challenges the long-held conservation belief that these large carnivores need lots of people-free space.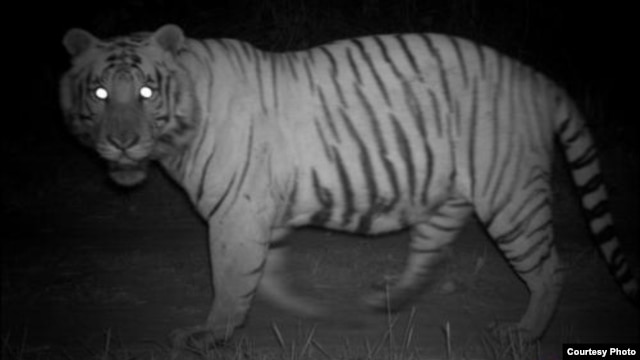 A tiger's eyes glow during the night on the same foot paths and roads humans use during the day to collect wood and grasses. (Center for Systems Integration and Sustainability, Michigan State University)
This new understanding is especially critical because, since the start of the 20th century, the tiger population has declined by 97 percent to approximately 3,000 worldwide largely due to loss of habitat from encroaching cities and agriculture.
Captured on camera
Michigan State University graduate student Neil Carter set up motion-detecting camera traps in and around Nepal's Chitwan